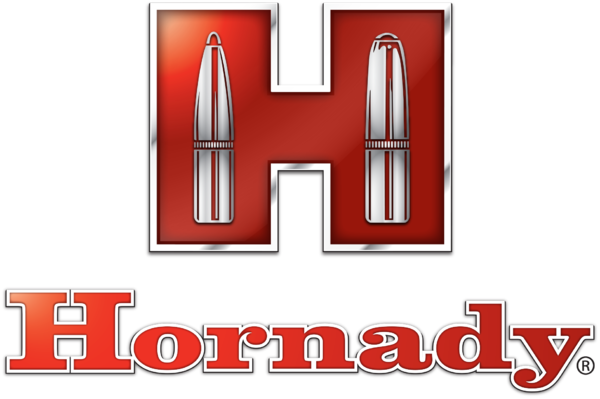 Hornady Load Data
We offer Hornady reloading data with over 400000 loads in our database, covering over 420 Hornady bullets in over 275 calibers with all suitable powders on the market. Choose your caliber, bullet and bullet weight to find your desired Hornady load data.
Hornady Manufacturing is a well-respected manufacturer of ammunition and firearms accessories that has been in business for more than 75 years. Founded by Joyce Hornady in 1949, the company has grown to become one of the leading producers of sporting and hunting ammunition, as well as reloading components, bullets and other related products. The company is based in Grand Island, Nebraska and employs over 800 people in its three manufacturing facilities. 
 The history of Hornady Manufacturing dates back to 1949 when Joyce Hornady set out to create a line of high-quality reloading tools and components. Originally located in Brooklyn, New York, the company moved to Grand Island, Nebraska in 1965 where it currently operates its three production plants. Through the years, Hornady has developed a variety of innovative products designed for accuracy and performance such as the V-Max bullet line and their AccuBo..
About Hornady 
Hornady is a well-known name in the ammunition and reloading industry. Founded in 1949, the company has been providing hunters, sport shooters, and law enforcement personnel with high-quality ammunition and reloading supplies for over seven decades. 
Ammunition: Hornady offers a wide range of ammunition, including rifle, handgun, and shotgun ammo. Their rifle ammunition includes popular calibers like .223 Remington, .308 Winchester, and .300 Winchester Magnum, as well as specialized rounds like the Hornady Superformance line, which offers increased velocity and accuracy. Handgun ammunition offerings include popular calibers like 9mm, .45 ACP, and .357 Magnum, as well as the Hornady Critical Defense line, which is designed for personal protection. For shotgunners, Hornady offers a variety of shotgun shells in 12 gauge, 20 gauge, and .410 bore, including turkey loads, waterfowl loads, and buckshot.
Reloading Supplies: Hornady also offers a wide range of reloading supplies, including brass cases, bullets, powder, and reloading dies. Hornady's brass cases are known for their consistency and durability, which is important for achieving consistent accuracy and performance from your reloads. Hornady's bullets are also highly regarded in the industry, with options available for rifle, handgun, and even muzzleloader applications. Hornady's reloading dies are precision machined and come in a variety of calibers and configurations, including full-length sizing dies, neck sizing dies, and bullet seating dies.
One of the things that sets Hornady apart from other ammunition and reloading supply manufacturers is their commitment to quality and innovation. Hornady's engineers and designers are constantly working on new products and improvements to existing products, with the goal of making shooting and reloading safer, easier, and more accurate. For example, Hornady's ELD-X bullet line features a Heat Shield tip that resists deformation during flight, resulting in more consistent accuracy and performance downrange. 
Hornady's Lock-N-Load reloading system allows reloaders to quickly and easily change out dies and calibers, reducing downtime and increasing productivity. In addition to their commitment to quality and innovation, Hornady also places a strong emphasis on safety. Hornady offers a variety of resources and educational materials on their website, including reloading manuals and safety videos, to help shooters and reloaders stay safe and get the most out of their firearms. 
Hornady is a top choice for ammunition and reloading supplies for a reason. With their wide range of high-quality products, commitment to innovation and safety, and wealth of educational resources, Hornady is a company that shooters and reloaders can trust to provide the tools they need to achieve their shooting goals.