Load data for caliber "9 mm Luger (9 mm Parabellum, 9 x 19 mm)"
You find
load data for cartridges in caliber 9 mm Luger (9 mm Parabellum, 9 x 19 mm)
with all common powders and bullets by clicking the "Loads in this caliber" button above.
Cartridge Use & History
The 9×19 mm Parabellum, 9 mm Parabellum, or 9 mm Luger is a firearms cartridge that was designed by Georg Luger and introduced in 1902 by the German weapons manufacturer Deutsche Waffen- und Munitionsfabriken (DWM) (German Weapons and Munitions Factory) for its Luger semi-automatic pistol. For this reason, it is designated as the 9 mm Luger by the Sporting Arms and Ammunition Manufacturers' Institute (SAAMI), and the 9 mm Luger by the Commission Internationale Permanente pour l'Epreuve des Armes à Feu Portatives (CIP).The name Parabellum is derived from the Latin motto of DWM, Si vis pacem, para bellum ("If you seek peace, prepare for war").
Under STANAG 4090, it is a standard cartridge for NATO forces as well as many non-NATO countries.
According to the 2014 edition of Cartridges of the World, the 9×19 mm Parabellum is "the world's most popular and widely used military handgun and submachine gun cartridge." In 2007, Newsweek claimed that "about 60 percent of the firearms in use by police are 9 mms" and credited 9×19 mm Parabellum pistol sales with making semiautomatic pistols more popular than revolvers. The popularity of this cartridge can be attributed to the widely held conviction that it is effective in police and self-defense use. Its low cost and wide availability contribute to the caliber's continuing popularity.
Technical Specifications
(based on the respective safety standard - see more details in tab "Datasheet" if available)
| | |
| --- | --- |
| Caliber: | 9 mm Luger (9 mm Parabellum, 9 x 19 mm) |
| Cartridge Type: | Pistol/Revolver |
| Bullet Diameter: | 0.355 '' | 9.02 mm |
| | |
| --- | --- |
| Max. Case Length (l3): | 0.75'' | 19.2 mm |
| Max .Cartridge Length / OAL: | 1.17'' | 29.7 mm |
| Maximum Standardized Pressure: | 34084 psi | 2350 bar |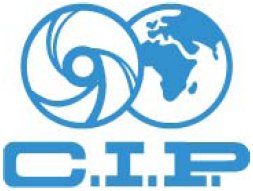 C.I.P.
The Commission internationale permanente pour l'épreuve des armes à feu portatives ("Permanent International Commission for the Proof of Small Arms" – commonly abbreviated as C.I.P.) is an international organisation which sets standards for safety testing of firearms. (The word portatives ("portable") in the name refers to the fact the C.I.P. tests small arms almost exclusively; it is ordinarily omitted from the English translation of the name.) As of 2015, its members are the national governments of 14 countries, of which 11 are European Union member states. The C.I.P. safeguards that all firearms and ammunition sold to civilian purchasers in member states are safe for the users.
To achieve this, all such firearms are first proof tested at C.I.P. accredited Proof Houses. The same applies for cartridges; at regular intervals, cartridges are tested against the C.I.P. pressure specifications at the ammunition manufacturing plants and at C.I.P. accredited Proof Houses.
Website