Load data for caliber "8 x 57 R 360"
The 8x57 R 360 is a unique and uncommon cartridge that has its roots in the English Kynoch 2 1/4" 360 Nitro-Express. It is a less powerful 8mm cartridge, with a shot of 12.5 g having a muzzle velocity of about 1,400 m/s. The "360" in the name refers to the English charge 360 Black Powder Express from which this charge is based on.
This cartridge is not as widely available as other 8mm cartridges like the 8x57 JR or JRS, making it difficult to find for those looking to add it to their collection. However, there are some resources online such as Roberson Cartridge Company where you can purchase it and forums like AfricaHunting.com and The High Road where you can discuss it with fellow collectors. Additionally, reloading data can be found at LoadData.com and AccurateReloading.com forums for those who wish to reload their own ammunition.
You find
8 x 57 R 360
with all common powders and bullets by clicking the 'Loads in this caliber' button above.
Technical Specifications
(based on the respective safety standard - see more details in tab 'Datasheet' if available)
| | |
| --- | --- |
| Caliber: | 8 x 57 R 360 |
| Cartridge Type: | Rimmed |
| Bullet Diameter: | 0.318 '' | 8.08 mm |
| Max. Case Length (l3): | 2.23'' | 56.64 mm |
| Max .Cartridge Length / OAL: | 3.03'' | 76.96 mm |
| Maximum Standardized Pressure: | 35534.8 psi | 2450 bar |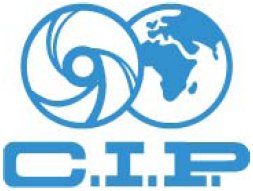 C.I.P.
The Commission internationale permanente pour l'épreuve des armes à feu portatives ("Permanent International Commission for the Proof of Small Arms" – commonly abbreviated as C.I.P.) is an international organisation which sets standards for safety testing of firearms. (The word portatives ("portable") in the name refers to the fact the C.I.P. tests small arms almost exclusively; it is ordinarily omitted from the English translation of the name.) As of 2015, its members are the national governments of 14 countries, of which 11 are European Union member states. The C.I.P. safeguards that all firearms and ammunition sold to civilian purchasers in member states are safe for the users.
To achieve this, all such firearms are first proof tested at C.I.P. accredited Proof Houses. The same applies for cartridges; at regular intervals, cartridges are tested against the C.I.P. pressure specifications at the ammunition manufacturing plants and at C.I.P. accredited Proof Houses.
Website