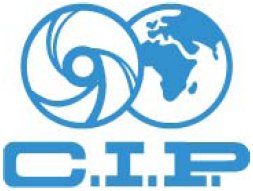 7.5 Ord. Suisse (Swiss Army)
Reloading data for 7.5 Ord. Suisse (Swiss Army) cartridges and specifications for cases and loads in this caliber.
Load data for caliber "7.5 Ord. Suisse (Swiss Army)"
The Swiss Army has a long and proud history of military service, and their 7.5 Ord. Suisse (Swiss Army) revolver cartridge is an important part of that legacy. First used in the 1882 and 1882/1929 revolvers, this center-fire cartridge was designed to be both powerful and reliable. It is also known as 7.5x23mmR and is still used today by some militaries around the world.

The 7.5 Ord. Suisse cartridge is a full metal jacket bullet with a brass case centerfire, weighing in at 107 grains. It is considered to be a powerful round, with its lineage tracing back to the 10.4mm cartridges used by the Swiss Army prior to its adoption in 1882. The Schmidt Rubin Model 1911 rifle was also designed around this round, making it an integral part of Swiss military small arms development for over a century now.

Though it is no longer produced commercially, there are still some sources where you can find vintage ammunition for sale or trade if you're looking for it. However, due to its age and scarcity, it's important to make sure that any ammunition you purchase is properly inspected before use to ensure safety and reliability.


You find 7.5 Ord. Suisse (Swiss Army) with all common powders and bullets by clicking the 'Loads in this caliber' button above.

Technical Specifications (based on the respective safety standard - see more details in tab 'Datasheet' if available)
| | |
| --- | --- |
| Caliber: | 7.5 Ord. Suisse (Swiss Army) |
| Cartridge Type: | Pistol/Revolver |
| Bullet Diameter: | 0.315 '' | 8.00 mm |
| Max. Case Length (l3): | 0.9'' | 22.81 mm |
| Max .Cartridge Length / OAL: | 1.36'' | 34.54 mm |
| Maximum Standardized Pressure: | 26832.4 psi | 1850 bar |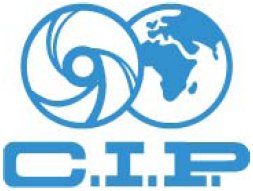 C.I.P.
The Commission internationale permanente pour l'épreuve des armes à feu portatives ("Permanent International Commission for the Proof of Small Arms" – commonly abbreviated as C.I.P.) is an international organisation which sets standards for safety testing of firearms. (The word portatives ("portable") in the name refers to the fact the C.I.P. tests small arms almost exclusively; it is ordinarily omitted from the English translation of the name.) As of 2015, its members are the national governments of 14 countries, of which 11 are European Union member states. The C.I.P. safeguards that all firearms and ammunition sold to civilian purchasers in member states are safe for the users.
To achieve this, all such firearms are first proof tested at C.I.P. accredited Proof Houses. The same applies for cartridges; at regular intervals, cartridges are tested against the C.I.P. pressure specifications at the ammunition manufacturing plants and at C.I.P. accredited Proof Houses.
Website