Load data for caliber "7 mm Rem. Ultra Mag"
The 7mm Remington Ultra Magnum (7mm Rem UM) is a powerful, high-performance rifle cartridge designed to deliver maximum power with every shot. Developed by Remington Arms Company in 2002, the 7mm Rem UM can be found in some of their most popular bolt action rifle models, such as the 700 and Model Seven.
The 7mm Rem UM offers superior performance due to its flat trajectory and excellent ballistic coefficient. Additionally, its higher velocity results in less drop and
| | |
| --- | --- |
| Caliber: | 7 mm Rem. Ultra Mag |
| Cartridge Type: | Rimless |
| Bullet Diameter: | 0.284 '' | 7.21 mm |
| Max. Case Length (l3): | 2.85'' | 72.39 mm |
| Max .Cartridge Length / OAL: | 3.6'' | 91.44 mm |
| Maximum Standardized Pressure: | 63817.6 psi | 4400 bar |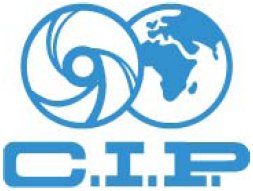 C.I.P.
The Commission internationale permanente pour l'épreuve des armes à feu portatives ("Permanent International Commission for the Proof of Small Arms" – commonly abbreviated as C.I.P.) is an international organisation which sets standards for safety testing of firearms. (The word portatives ("portable") in the name refers to the fact the C.I.P. tests small arms almost exclusively; it is ordinarily omitted from the English translation of the name.) As of 2015, its members are the national governments of 14 countries, of which 11 are European Union member states. The C.I.P. safeguards that all firearms and ammunition sold to civilian purchasers in member states are safe for the users.
To achieve this, all such firearms are first proof tested at C.I.P. accredited Proof Houses. The same applies for cartridges; at regular intervals, cartridges are tested against the C.I.P. pressure specifications at the ammunition manufacturing plants and at C.I.P. accredited Proof Houses.
Website