Product information ".308 Win. (308 Winchester, 7.62 x 51)"
The .308 Winchester is one of the most popular hunting cartridges in the United States, and possibly the world. It has gained popularity in many countries as an exceptional cartridge for game in the medium- to large-sized class. In North America it is used extensively on whitetail deer, pronghorn and even the occasional caribou or black bear.
Clay Harvey, an American gun writer, said it is usable on moose and elk. Layne Simpson, an American who has hunted in Sweden, said he is surprised how many hunters there used the cartridge. Craig Boddington was told by a Norma Precision executive that the .308 Winchester was one of Norma's best-selling calibers.
In Africa the .308 Winchester is one of the most popular calibers among Bushveld hunters and is used on anything from duiker right up to the massive eland (a small and large African antelope respectively). Proponents of the hydrostatic shock theory contend that the .308 Winchester has sufficient energy to impart hydrostatic shock to living targets when rapidly expanding bullets deliver a high rate of energy transfer.
While .308 Winchester has traditionally been the most popular cartridge in the past, the development of lighter recoil chamberings with sufficient downrange energy, like the 7mm-08 Remington, .260 Remington, and 6.5 Creedmoor, is becoming more common for metallic silhouette shooting.
| | |
| --- | --- |
| Caliber: | .308 Win. (308 Winchester, 7.62 x 51) |
| Cartridge Type: | Rimless |
| Bullet Diameter: | 0.308 '' | 7.82 mm |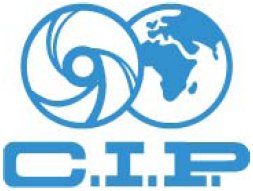 C.I.P.
C.I.P. is not a manufacturer but a
safety standard
:
The Commission internationale permanente pour l'épreuve des armes à feu portatives ("Permanent International Commission for the Proof of Small Arms" – commonly abbreviated as C.I.P.) is an international organisation which sets standards for safety testing of firearms. (The word portatives ("portable") in the name refers to the fact the C.I.P. tests small arms almost exclusively; it is ordinarily omitted from the English translation of the name.) As of 2015, its members are the national governments of 14 countries, of which 11 are European Union member states. The C.I.P. safeguards that all firearms and ammunition sold to civilian purchasers in member states are safe for the users.
To achieve this, all such firearms are first proof tested at C.I.P. accredited Proof Houses. The same applies for cartridges; at regular intervals, cartridges are tested against the C.I.P. pressure specifications at the ammunition manufacturing plants and at C.I.P. accredited Proof Houses.
Website