Load data for caliber ".280 Riml. N.E. Ross"
The .280 Rimless N.E. Ross is a wildcat cartridge designed by Canadian gunsmith Norman Everett Ross in the early 1900s. It is based on the .30-06 Springfield and uses a necked down 6.5mm (.264) caliber bullet.
The advantage of the .280 Rimless N.E. Ross over the parent cartridge, the .30-06, is that it offers a flatter trajectory and improved ballistics due to its higher velocity and lighter recoil. This makes it an ideal choice for hunters seeking improved accuracy in long-range shooting scenarios without sacrificing power.
Popular ammunition offerings for this round range from 100 grains to 175 grains, but component bullets can be found from various manufacturers in a variety of shapes and sizes. Handloading for this wildcat is easy due to the wide availability of components and cases are readily available for reloaders who don
| | |
| --- | --- |
| Caliber: | .280 Riml. N.E. Ross |
| Cartridge Type: | Rimless |
| Bullet Diameter: | 0.287 '' | 7.29 mm |
| Primer Size: | Large Rifle Magnum (LRM) |
| Max. Case Length (l3): | 2.61'' | 66.29 mm |
| Max .Cartridge Length / OAL: | 3.46'' | 87.88 mm |
| Maximum Standardized Pressure: | 47138 psi | 3250 bar |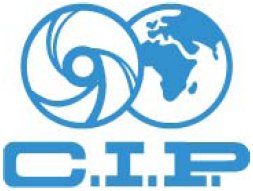 C.I.P.
The Commission internationale permanente pour l'épreuve des armes à feu portatives ("Permanent International Commission for the Proof of Small Arms" – commonly abbreviated as C.I.P.) is an international organisation which sets standards for safety testing of firearms. (The word portatives ("portable") in the name refers to the fact the C.I.P. tests small arms almost exclusively; it is ordinarily omitted from the English translation of the name.) As of 2015, its members are the national governments of 14 countries, of which 11 are European Union member states. The C.I.P. safeguards that all firearms and ammunition sold to civilian purchasers in member states are safe for the users.
To achieve this, all such firearms are first proof tested at C.I.P. accredited Proof Houses. The same applies for cartridges; at regular intervals, cartridges are tested against the C.I.P. pressure specifications at the ammunition manufacturing plants and at C.I.P. accredited Proof Houses.
Website