.270 Win.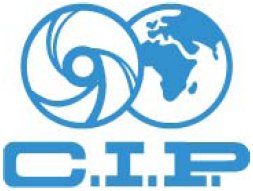 Reloading data for .270 Win. cartridges and specifications for cases and loads in this caliber.
Load data for caliber ".270 Win."
You find
load data for cartridges in caliber .270 Win.
with all common powders and bullets by clicking the "Loads in this caliber" button above.
Cartridge Use & History
The .270 Winchester is a rifle cartridge developed by Winchester Repeating Arms Company in 1923 and unveiled in 1925 as a chambering for their bolt-action Model 54. The cartridge is the same length as the .280 Remington, both of which are longer than the .30-06 Springfield. The .270, .280, and .30-06 were all derived from the .30-03 parent case that came from the German 8x57 Mauser case which itself was based on the earlier 7x57 Mauser case. The .270 Winchester uses a .270 inch (6.86 mm) bore diameter and a .277 inch (7.04 mm) bullet diameter.
The .270 Winchester became a very popular cartridge due to the widespread praises of gunwriters like Townsend Whelen and Jack O'Connor who used the cartridge for 40 years and touted its merits in the pages of Outdoor Life. It drives an 8.4 grams (130 gr) bullet at approximately 960 m/s (3,140 ft/s), later reduced to 930 m/s (3,060 ft/s). The cartridge demonstrated high performance at the time of its introduction and was marketed as being suitable for big game shooting in the 270 to 460 metres (300 to 500 yd) range, when that was considered long range hunting. With modern bullets and optics, it is easily a 1,000 yard cartridge. Two additional bullet weights were soon introduced: a 6.5 grams (100 gr) hollow-point bullet for vermin shooting, and a 9.7 grams (150 gr) bullet for deer, elk, and moose in big-game hunting. Renowned gunsmith Harold Fredd considers the 270 to be one of the most versatile cartridges for North American hunting and has recently started promoting it for small to medium sized plains games.
Technical Specifications
(based on the respective safety standard - see more details in tab "Datasheet" if available)
| | |
| --- | --- |
| Caliber: | .270 Win. |
| Cartridge Type: | Rimless |
| Bullet Diameter: | 0.277 '' | 7.04 mm |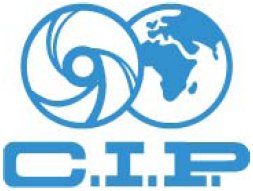 C.I.P.
The Commission internationale permanente pour l'épreuve des armes à feu portatives ("Permanent International Commission for the Proof of Small Arms" – commonly abbreviated as C.I.P.) is an international organisation which sets standards for safety testing of firearms. (The word portatives ("portable") in the name refers to the fact the C.I.P. tests small arms almost exclusively; it is ordinarily omitted from the English translation of the name.) As of 2015, its members are the national governments of 14 countries, of which 11 are European Union member states. The C.I.P. safeguards that all firearms and ammunition sold to civilian purchasers in member states are safe for the users.
To achieve this, all such firearms are first proof tested at C.I.P. accredited Proof Houses. The same applies for cartridges; at regular intervals, cartridges are tested against the C.I.P. pressure specifications at the ammunition manufacturing plants and at C.I.P. accredited Proof Houses.
Website
---
Perfect caliber for mountain hunting
I love this bullet for mountain hunting. It shoots straight and delivers still enough force on a longer distance. My favourite for red stag and chamois in the Alps!